First Congregational Church, U.C.C.
30 Main Street Binghamton, NY 13905
Phone: 607-723-8981     Fax: 607-773-3607
Office Hours 9AM -3PM Monday – Thursday
---
Church Staff
Pastor: Rev. Dr. Arthur M. Suggs
 Arthur M. Suggs is the Senior Pastor of First Congregational Church of Binghamton.  He is married to Tracy Suggs, a high school chemistry teacher in Vestal.  Arthur and Tracy are parents of two grown children, Aaron and Bethany.  The Rev. Dr. Suggs has three major professional interests that frequently find their way into his sermons:
Contact
phone: 607-723-8981
email:
---
Associate Pastor: Rev. Janet Abel
Rev. Janet Abel was born in Plainfield, New Jersey.  She received her BA from Douglass College, Rutgers University.  Janet worked as a banker both in New Jersey and New York City for eight years.  She attended Princeton Theological Seminary and graduated in 1995 with a Masters of Divinity.  She was trained as a hospital chaplain at St. Luke's Episcopal Hospital in Houston, Texas.
Contact
phone: 607-723-8981
email:
---
Assistant to the Pastors, Dr. Dov Treiman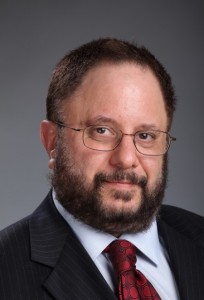 Dov is First Congregational Church's Assistant to the Pastors. He is also a supply preacher, most often at other U.C.C. churches in the Susquehanna Association. Dov's previous ministries have focused largely on Christian Education and liturgy.
Dov was involved in the private practice of law for fifteen years before devoting his principal time to the collecting, editing, writing, and publishing of scholarly research materials in landlord-tenant law.
Contact
phone: 607-723-8981
email:
---
Organist & Choir Director
Nancy S. Wildoner
Nancy S. Wildoner has been organist at First Congregation Church since 2002, and is also the senior choir director.
Education:  MM in Organ Performance from Binghamton University; BM in Education from SUNY Fredonia.
Contact
phone: 607-723-8981
email:
---
Church Administrator
Leslie Dahlgren
Contact
phone: 607-723-8981
email: office@uccbinghamton.org