The following is a list of spiritual teaching taking place at First Congregational Church
Spiritual Book Group
Leader:  Janet Abel
Wednesdays, Noon in the Parlor
---

Heart Centered Living
The Heart Centered Group brings open minded people together to explore, share and experience different avenues of spiritual expression which fosters healing ourselves, our community and our planet.
Purpose: To Explore, learn & Experience different avenues of spiritual expression. To Discover ways to heal ourselves, help the planet & expand our vision of community together.
Anyone is welcome to come.
http://heart-centered-living.org
Leader:  Renee Guidelli
Most Mondays, 6:00 pm.
Please check the HCL Calendar as the time and locations may vary.
---
A Course in Miracles (ACIM) Study Group
A Course in Miracles is something of a phenomenon that has affected the lives of many thousands of people. This three-volume set of books was received through a process of inner dictation by a psychologist at Columbia University, beginning in 1965. After ten years of preparation, the Course was first published in 1976 by the Foundation for Inner Peace. Since then, more than three million of these books have been sold, without the benefit of any paid advertising, to men and women in every walk of life and every major faith. from the Miracle Center website
http://www.miraclecenter.org/wp/
Leaders:  Terry Ludwig and Arthur Suggs
Wednesdays, 6:30 pm, in the Parlor
---
Binghamton Buddhist Meditation Group  (BBMG)
Meet fellow Buddhists near you! Learn about Buddhism or renew your commitment to practice. We are a local, non-sectarian group open to all levels. Beginning instruction is provided.
http://www.meetup.com/binghamton-buddhist-meditation
Leaders:  Tara Belsare, Charles Goodman
Wednesdays, 7:30 pm, Meditation Room (Upper Lounge)
---
Three Jewels Buddhist Group

Leader:  Michael O'Sullivan
Thursdays, 6:30 pm, Meditation Room (Upper Lounge)
---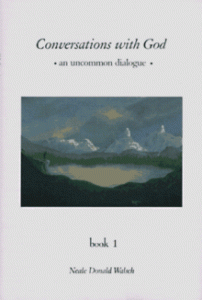 Conversations with God Study Group
Conversations with God (CwG) is a sequence of books written by Neale Donald Walsch. It was written as a dialogue in which Walsch asks questions and God answers. The first book of the Conversations with God series, Conversations with God, Book 1: An Uncommon Dialogue, appeared on bookshelves in 1995, and quickly became a publishing phenomenon, staying on the New York Times Best-Sellers List for 137 weeks. The succeeding volumes in the nine book series also appeared prominently on the List.  from Wikipedia
Leader:  Dave Peters
Dave Peters Blog: http://www.theyoungshallhavevisions.com/
Thursdays, 7:00 pm, in the Parlor
---
Science of Mind: Metanoia Spiritual Living Work Study
Science of Mind® (also referred to as Religious Science) is the core teaching of Centers for Spiritual Living. Science of Mind is a philosophy that integrates spiritual truths with science and physics. Simply put, Science of Mind teaches the unity of all life. Intentions and ideas flow through a field of consciousness, which actually affects and creates the world around us. This idea is common to most major religions and is supported by the teachings of psychology and quantum physics.
In Science of Mind, we believe that the secret to living a successful life is to consciously choose positive and productive thoughts.  Put another way, "As you think, so you become."  It is the intention of Centers for Spiritual Living to use Science of Mind principles as a force for good in our world by transforming personal lives. from the CSL site
Leaders:  Lindie Heasler and Ethelyn Enos
Most of the year this group will be meeting Tuesdays twice per month from 6:30 to 8:30PM in the Parlor of the First Congregational Church, 30 Main Street Binghamton, New York. You can double check the church calendar page to see scheduling.
Discussions will include books and Science of Mind Magazine articles. Suggestions for music, meditation and discussion are welcome!